A lot of people have asked me this question and truly, there is some kind of crazy in embarking on an endeavor like writing a book. Truth be told, I'm not sure how I would have finished it if we hadn't gotten a puppy who woke me up at 5:30 am for nearly a year! That 30-45 minutes to write every morning made all the difference. 
I've always loved to write. In fact, my first work was my middle school journal; a boy-crazy emotional, swirly, hot mess of a read! Imminently entertaining to me now but also coherent and engaging! If I weren't so embarrassed by it, I might actually be proud. My journals chronicle my inner experiences over the years with very few significant gaps. I've always loved capturing the meaningful depths of life on a page. 
In addition to journaling, I wrote short stories for my High School literary magazine, wrote a chapter of a co-authored book, have written hundreds of blog posts, and one serious book proposal that got rejected and I gave up on.  I also wrote 75% of a fantasy novel! Don't be impressed though, 75% of a novel is NOT a novel. So, while I've always loved to write, sustained effort all the way to completion or in the face of rejection has not been my strong point.
I was in danger of giving up about 4 or 5 times on Restore My Soul. I had my proposal rejected by the publisher I'd hoped would pick it up and sent the same proposal to more than a few agents. I never heard anything back, not even an "um, who are you and, well, you SUCK!!" email rejection. Just…silence. And man, silence is discouraging.
There were a few key things that kept me going this time around before I got the contract with NavPress.
There were a very small handful of key friends who were interested enough in what I was thinking about to keep asking me and who were willing to become stakeholders. They were advocates, readers, and editors holding this project with me and really caring about it.
I have a couple of friends with whom I pray and listen to Jesus about the big things of life. In a time of discouragement, we prayed and one of those friends affirmed out of that time that I had something to say that the world needed to hear. I clung to that through months of effort.
The editor who rejected my proposal was kind enough to have a call with me to give me feedback. Her input helped me rethink my verbiage and tackle the work with a more appealing tone. 
I'm so grateful for these people. I realize that I'm only self-motivated to a point.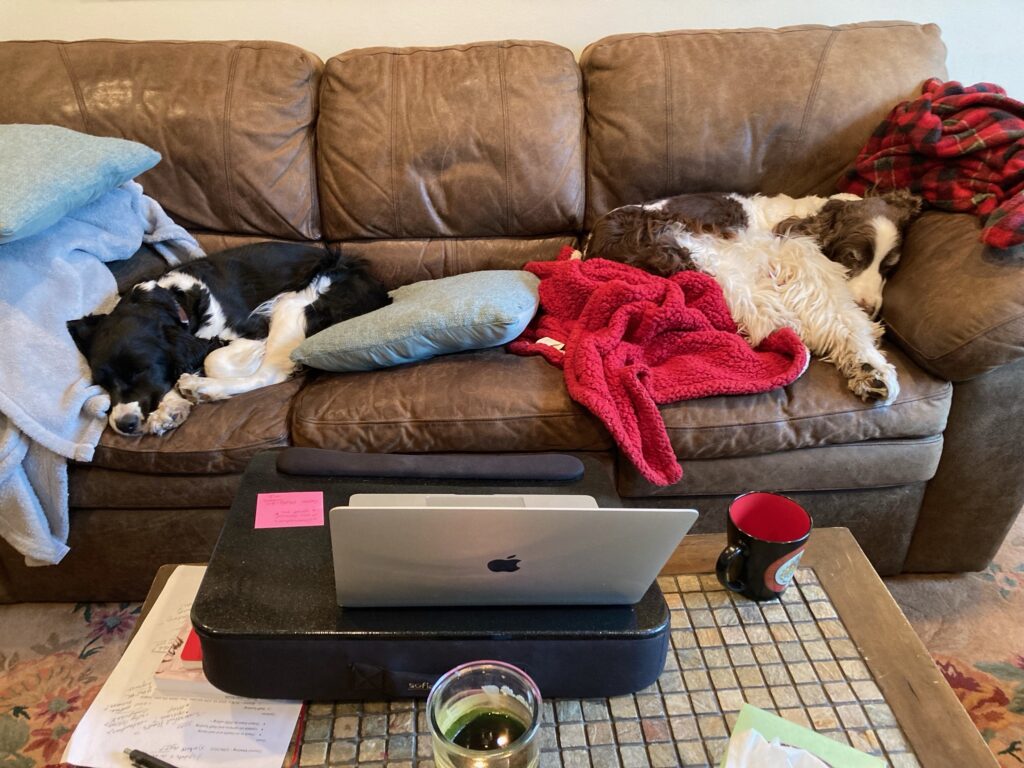 To go the long haul, I need a tribe. Oh, and a puppy too.
Who is in your tribe cheering you on for the challenging things in your life?