This book…..yikes! 

Smart Brevity

 starts with this statistic: 
people spend, on average, 26 seconds reading a piece of content. 
That means that most of you will stop reading my post at the end of this sentence. 
But….if you choose to read more, I highly recommend this book
For any of us who are putting content out into the world, Smart Brevity is a must-read. This book will give you:
Step by step instructions to tighten up your copy
Compelling reasons WHY it is important
How to be heard at work
How to apply Smart Brevity concepts to

Email
Meetings
Speeches
Presentations
Social Media
And more!
And…true to it's message, the book is visually compelling and accessible.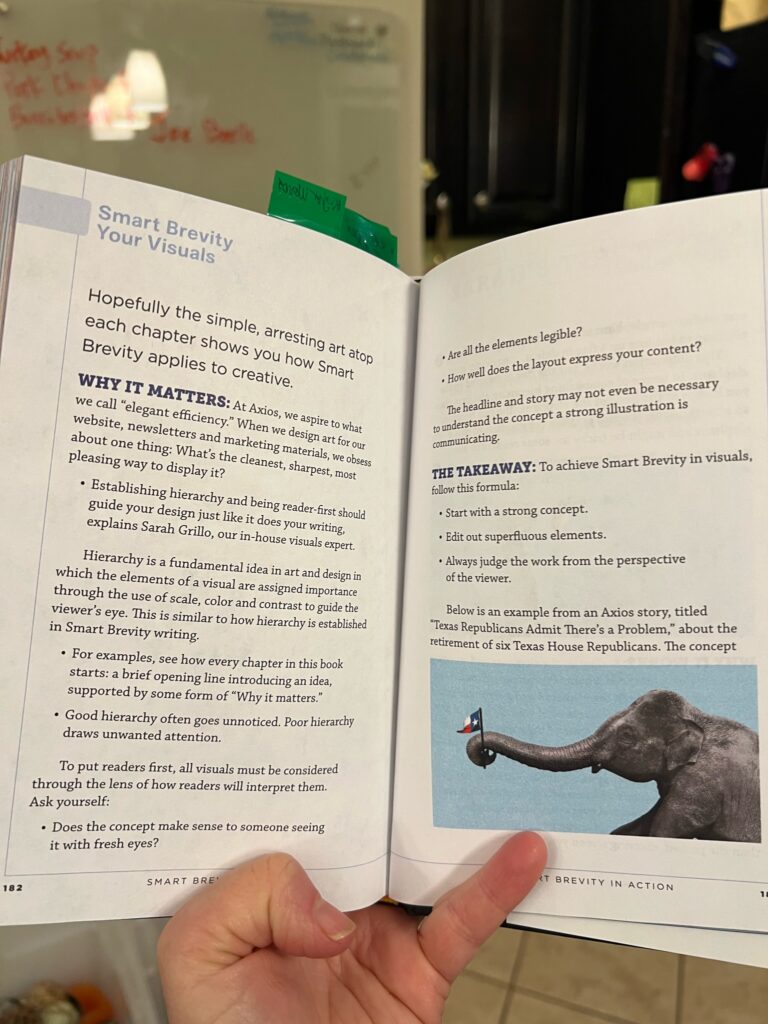 I honestly believe that this book could revolutionize your communication.